Terms and Regulations
Gregory self storage tries in every way to make self storage in Elandsfontein, Johannesburg a pleasure. One way we do this is to make sure everyone that uses our self storage units follows the same process.
In addition to signing a contract when registering your rental unit, we require the following:
A deposit equal to 1 months rental
A debit order agreement form to be completed
Agree to a minimum of 1 month's rental and give 1 full calendar month's notice when you wish to terminate it.
We will endeavour to keep your goods as safe as possible, but it will be up to you to ensure they are insured.
We will require a copy of your valid: ID, passport or drivers license, and proof of residence.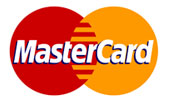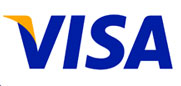 As much as we try to accommodate you in terms of what you store we can't be a party to the stashing of deceased relative's body parts or your arms cache for the coup you're planning...?...just kidding!... but seriously folks, by law you're not able to store any living object such as your pets or plants, flammables, fire arms, toxic waste, narcotics or illegal substances. Makes sense doesn't it?
And there are things which you can store but might want to think twice about putting them in storage.
Items that are safe for you to store
Cars: Car Storage can be either indoor or outdoor, and can be for 'standard' vehicles or vintage collectible vehicles.
Leisure vehicles: This includes boats, caravans, and motorhomes.
Wine storage: You can set up wine fridges in units that have plug points.
Documents: Both personal and business documents can safely be stored in storage units.
Furniture and household items: If you are moving, downsizing, or your varsity-going child is on summer holidays, furniture and household items can be securely stored away.
Business storage: Business storage covers everything from important documents, to excess office furniture, to extra stock. Business owners can make good use of self storage as an affordable alternative to extra office space.
Seasonal items: These are things like skiing equipment in the summer, or water sport items and bicycles in the winter. You can also store seasonal decorations like Christmas or Easter decorations – use the big plastic tubs so nothing gets damaged.
Clothes: Clothes can be stored in storage units, but as with any fabric items, they need to be properly prepared and packed. Ensure your clothes are washed and properly dry. Pack in plastic storage boxes with clip-on lids. For items that should NOT be put into storage units, click here.




For any further details, grey areas or conditions you may wish to enquire about, simply contact us and while online get a quote now.
This page was last updated on 16 January 2018.